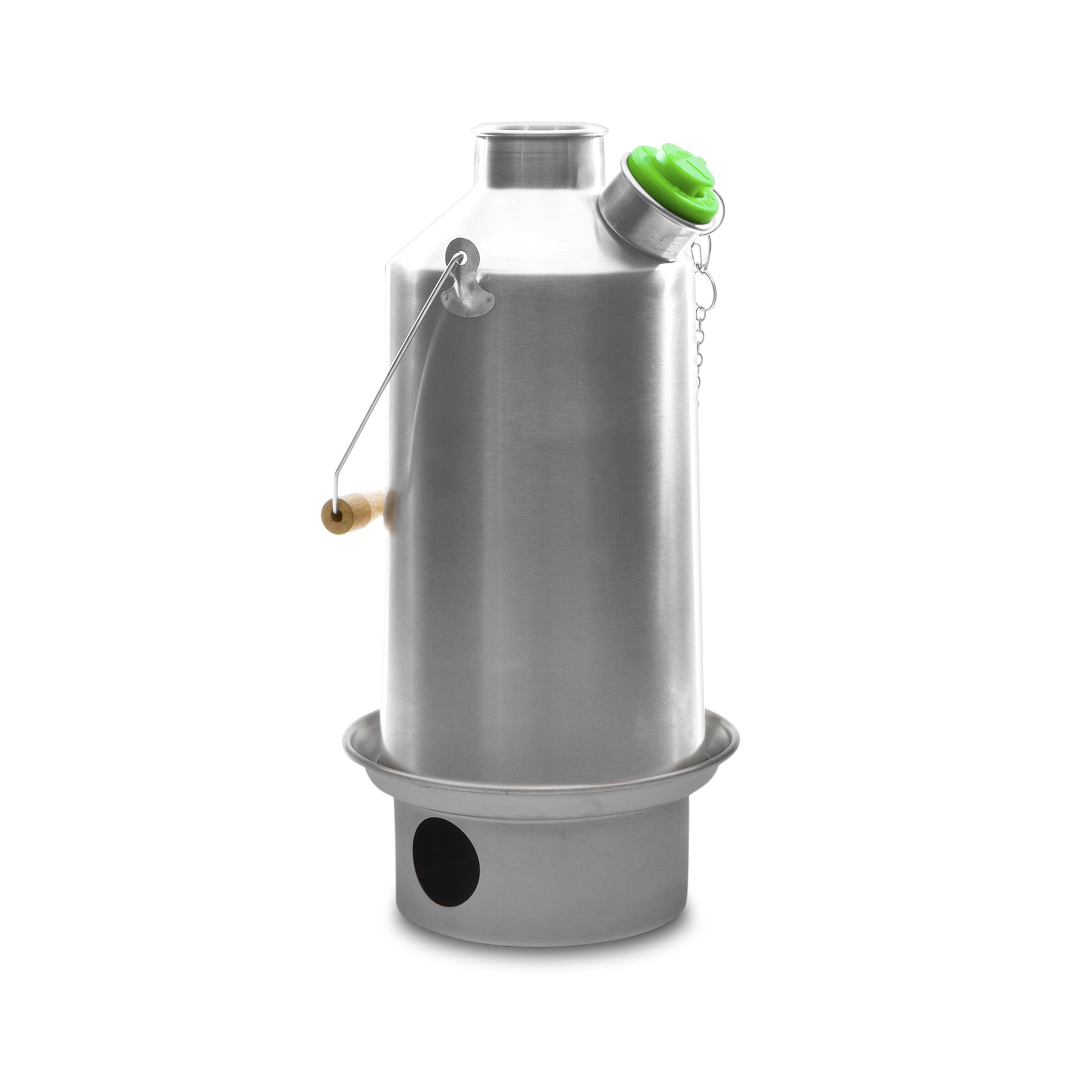 The Basecamp - Large
Holds 1.6 litres of water.
Boils about 5-6 cups at a time.
Available in Stainless Steel.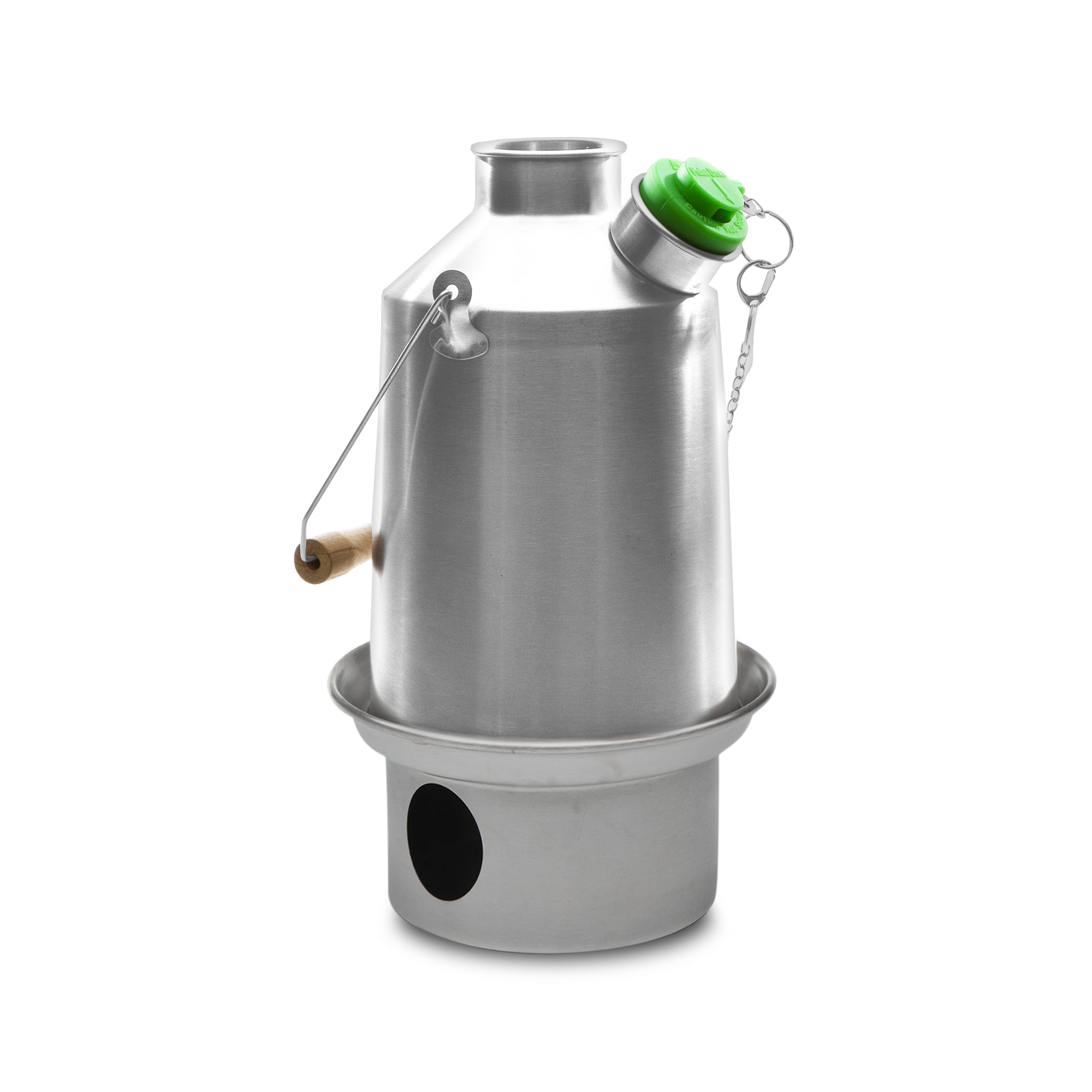 The Scout - Medium
Holds 1.2 litres of water.
Boils about 3-4 cups at a time.
Available in Stainless Steel.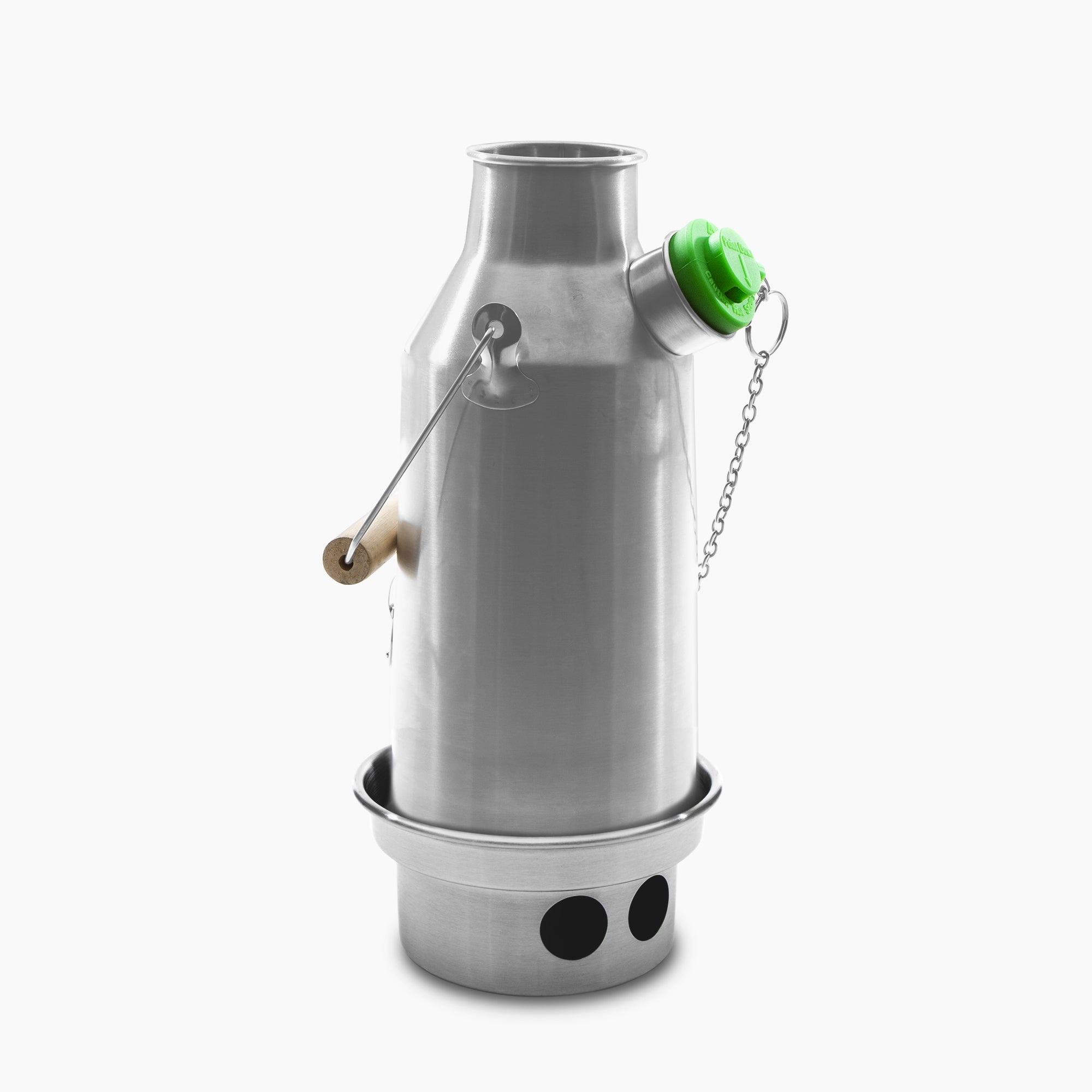 The Trekker - Small
Holds 0.6 litre of water.
Boils about 2 cups at a time.
Available in Stainless Steel & a limited stock in Aluminium.

The Kelly Kettle is a lightweight, durable camping kettle that uses natural fuel such as twigs, sticks, and cones to makes boiling water fast and easy in any situation. Its enclosed firebase means it works in extreme weather conditions and boils water in just 3-5 minutes. Combined with our Cook Set, which fits neatly inside the kettle for travel and storage, you can also use your kettle to grill, boil or fry any foods. With the aid of the Pot-Support, you can even cook and boil water at the same time!

The Kelly Kettle is a is a great accessory for any outdoor enthusiast, and can be useful for Camping, Fishing, Family Picnics, Hiking, 4x4 Travel, Skiing, Canoeing/Kayaking, Scouts, Emergency and Prepper Survival Kits, People working in the outdoors ... etc!
The Design
The Kelly Kettle is an evolution in design from the billy cans of old. It works by creating a chimney-effect, volcano-effect, through its unique design of a fire chimney, firebase, and a water chamber around the outside: the chimney draws air up as the Kettle heats up, creating a turbo effect, increasing the rate of burn in the firebase, and passing that heat up through the chimney to boil the water in the chamber in incredibly quick time. Done right and you'll just have enough time to get out your cup and tea-bags before it's boiled!

Natural Fuel
The beauty of it is you can use sticks, twigs, pine cones or any other natural material around your camp or picnic spot for fuel. Once the Kettle boils simply lift off the base, hold the stopper-chain and pour into your cups. With the stopper in, the Kettle can be used as a water carrier, or to keep remaining water hot for the next brew. For a large camp group the Kettle can be left on as a "perpetual hot water" system, continually heating water, then poured and refilled to deliver as many hot cups as you need for the people in your camp. And let's not forget some hot water for washing the dishes!

But it doesn't stop there. The heat coming through the top of the Kettle is concentrated so it's enough to use for cooking as well using the extra pot-support cooking kit – see the video below: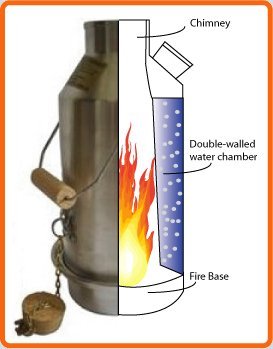 Highly recommended for: Camping, Fishing, 4×4 Travel, Mountain Biking, Hunting, Hiking, Canoeing, Sea-kayaking, Skiing and most other outdoor activities.